Seeing his handiwork motivates him both at work and in his free time.
Ilpo Mustonen works at Apila Group as a laboratory services specialist and is a licentiate in chemistry. When asking Ilpo's co-workers what first comes to mind about him, they mention wisdom and humour. "Not bad," Ilpo smiles. "Well condensed. Although the characterisation lacks that I'm cool as a cucumber, which has also been said about me." 
In Apila, Ilpo's field of responsibility includes the development of laboratory and measurement methods to meet customers' needs. In addition, he works on studies, projects and analyses related to the circular economy of plastics and polymers. 
Ilpo's area of responsibility is mainly in public relations. "This means being on the phone a lot and emailing with subcontractors and plastics companies, for example." Ilpo considers his ability to utilise contacts and look for partners to be his particular expertise. One of Ilpo's strengths is also perceiving cause-and-effect relationships and the big picture. "However, I have room for improvement in organising my notes," Ilpo jokes. 
Dreams of being a teacher guided his choices
As a child, Ilpo's dream was to become a teacher. "I had probably heard somewhere that teachers have long summer vacations and moderately good salaries. The other option was to be a pilot, but it's probably every little boy's dream. The dream of being a teacher has led to some of my choices." 
Ilpo ended up in Apila Group and the circular economy sector in May 2021, like many others: by chance. The first contact with Apila was at the beginning of the same year in January, and since then, things have progressed at their own pace. 
Ilpo finds his current work in the circular economy engaging. "Yes, the circular economy is a major source of interest. I feel that I can influence environmentally friendly or less burdensome material solutions in the field." Job's versatility, variety and challenge inspire him the most in everyday work. The company's size also feels good because everyone in the work community knows each other, and Ilpo finds his contribution meaningful. 
In customer work, actions matter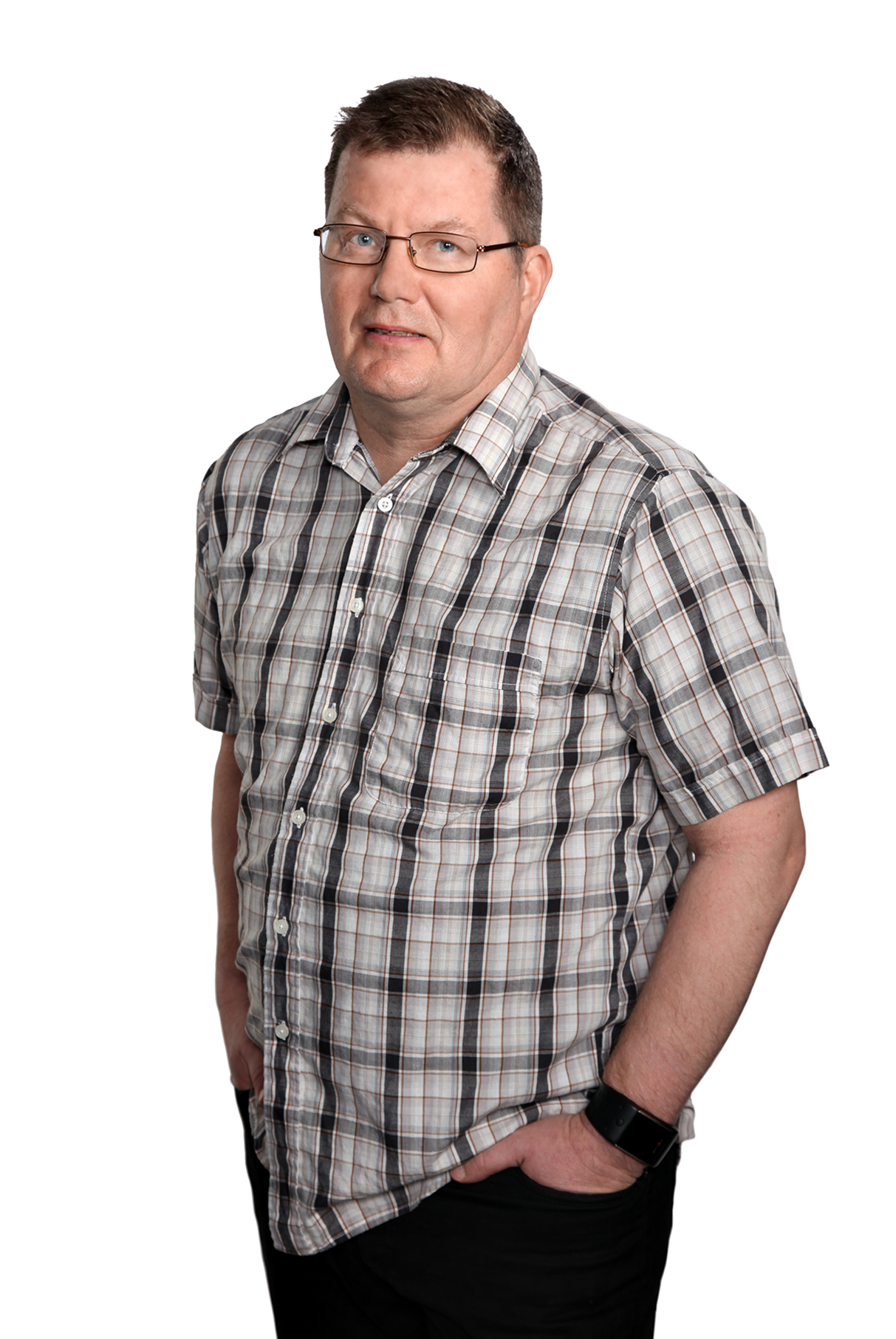 Working with clients, Ilpo is especially inspired by the knowledge that he can influence environmental issues with his work. Cost thinking is also motivating when the work seeks cost-effective solutions for the customer. "I like it when customers are happy. It's always nice. If projects go according to the plan and you get good feedback and new commissions from the client, then we have succeeded." 
Ilpo emphasises that a satisfied customer is always the best reward for a job well done in customer work. Still, the importance of the internal working environment should not be underestimated either. "A cosy and mutually supportive work community is a safe place to come up with everything new." 
Describing his work philosophy, Ilpo points out his conscientiousness which his colleagues have also emphasised. When asked about his motto, the man bursts out laughing: "I may have suggested jokey ones at coffee breaks, but maybe that motto would be: you are what you do, not what you say you do. Actions decide." 
Long career in chemistry
Ilpo has done a variety of jobs during his career. He has almost 20 years of experience working on materials chemistry, nano-optics and plastics technology projects, among other things. He has worked as a chemist since his studies, including a long career at the University of Eastern Finland and Karelia University of Applied Sciences as a researcher and specialist researcher. Before graduating, he also worked as a teacher. 
Finnish baseball has always been close to Ilpo's heart, and he already coached junior teams during his time as a researcher. After his research career, fate led him to become the Executive Director of Joensuun Maila (JoMa), a job where he got to work with people and make an impact. He held that title for more than eight years, after which he started working for Apila. 
"Chemist's training is suitable for many things. The systematic and organisational skills required in chemistry are useful in most jobs." 
Ilpo's career highlights include JoMa's various campaigns, especially charity campaigns. However, one achievement from his career has been particularly memorable. "As a young man, even before I studied, I got a job naming all the roads of sparsely populated areas of the then municipality of Pyhäselkä. (Since then, the municipality has merged with Joensuu.) It was a fun job. I drove along and across Pyhäselkä and asked the residents what the road should be called. Almost everyone wanted to offer coffee and chat. I've accumulated successes as a chemist quite nicely, so it is impossible to single out just one." 
Circular economy and concreteness
In his free time, Ilpo trains junior baseball. Before, he coached almost every night. Nowadays, he coaches D-girls (girls under 14), and there is only a reasonable amount of training, around 1–2 times a week. Finnish baseball is also his spectator sport, and Ilpo watches almost all the games that fit his schedule. 
Ilpo's other hobbies include making firewood, do-it-yourself projects, hiking and travelling. He also warms up the sauna almost every night. In general, Ilpo wants to see his handiwork. "I like it when I get visible results, be it player development, firewood or forest management." 
Ilpo is also fascinated by concreteness in the circular economy. "My understanding of how the circular economy can be promoted has grown. "The work has also followed me home. I observe more keenly where trash ends up. In addition, the materials look very different: could this be thought of as something other than incinerable waste. It's also great that many customers have had an aha experience." 
Ilpo's understanding of the circular economy has grown with his current job, and he follows the news differently than before. "For me, the circular economy means understanding the limited resources and the rational reuse of materials based on it." 
And what does his dream job look like now? "We'll see where life takes me. Do I want to work as a chemist until I retire? Perhaps. At the moment, it feels that way." 
This was the 7th part of the Apila staff presentation series. You can read previous presentations here:
Director of Development Kirsi Mononen is the quality police in the workplace 
Technology Specialist Olli Mulari knows the psyche of factories
Managing Director Mervi Matilainen trusts in the power of chemistry
Laboratory coordinator Erja Jaala makes room for creativity also in the laboratory
Chemistry expert Tiina Rasilainen makes sure that the projects go like clockwork
Materials Specialist Juha Timonen is a fount of knowledge