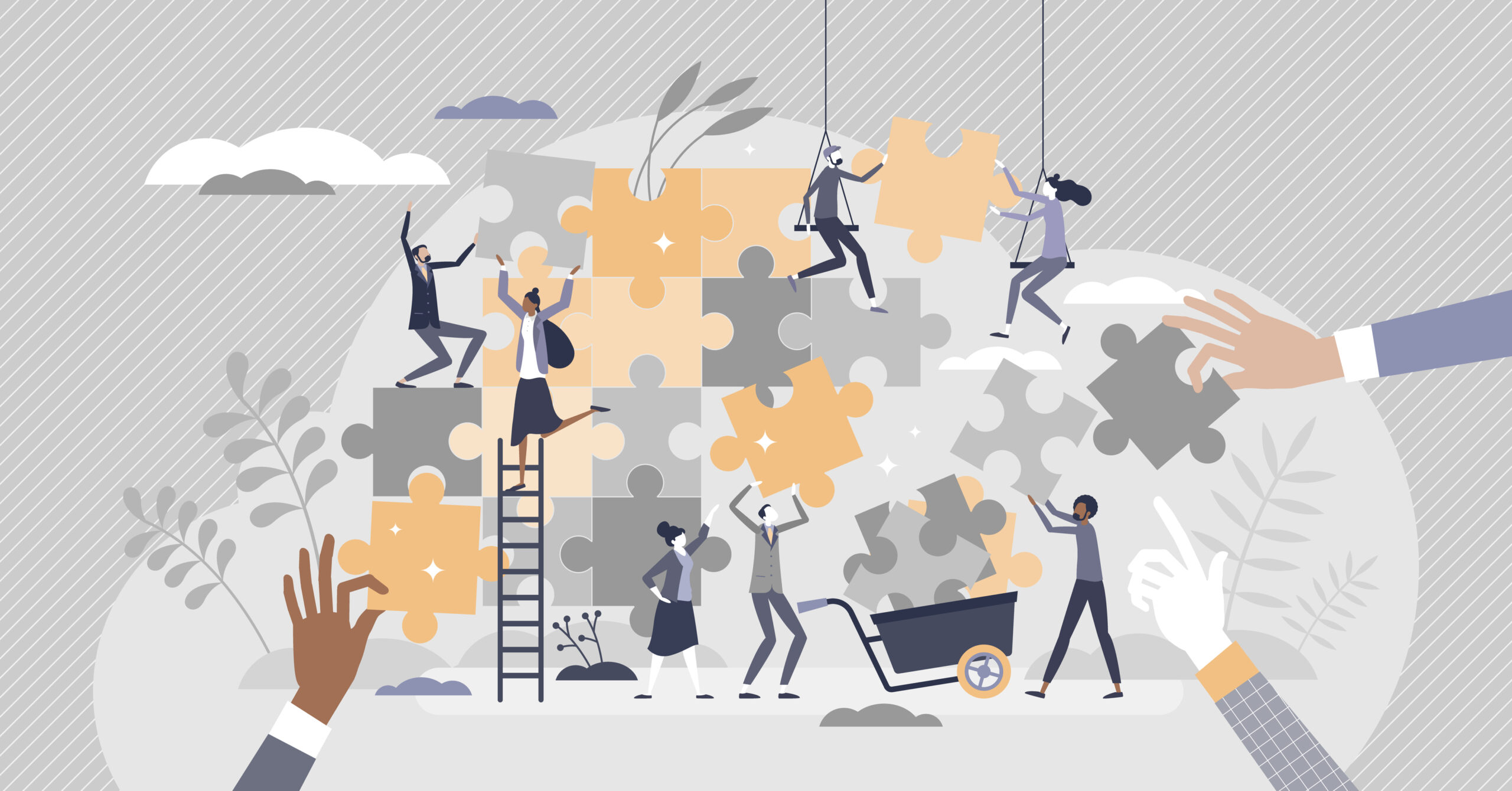 Solution-oriented Kirsi is lit up by challenges and believes there is a solution to all problems. However, in all activities, quality goes first.
Coworkers describe Kirsi as an always cheerful, solution-oriented team spirit builder. Kirsi admits to being solution-oriented, as challenges make her light up. "There is a solution for everything. It may not always be optimal, but you can always move forward. "However, quality comes above all else. "Quality is super important to me. The solutions produced for the customer must be of the highest quality." 
At Apila Group, Kirsi has her area of responsibility in the company's management. The tasks of the customer manager and taking care of the sales as a whole take up the lion's share of time. Although she has had to break away from practical work in her current job, Kirsi still wants to stay on the cutting edge of innovation in the field.
"It's important to provide customers with the latest solutions in the industry, take them to the next level and demonstrate their functionality." 
When dealing with a customer, Kirsi emphasises the importance of dialogue. Part of the customer knowledge is also to understand what completing the work requires in time, resources and expertise. "Although there are conceptualised products in Apila's services, we do not want to produce duplicated goods but find the best solutions for each customer. When you have looked at things from many different angles and gained experience of different ways of doing things, you can put them in a bigger context and achieve a deeper customer understanding." 
"A coin toss landed on chemistry"
Kirsi's core competencies are in wood chemistry, but she ended up studying chemistry by chance. The options were in the social sciences, natural sciences, and life sciences. Kirsi cast lots to decide. "In retrospect, the chemistry was the least likely option of all. I didn't know what to do with my strengths when I was younger," Kirsi laughs. In 2016, Kirsi obtained a teacher's qualification when it had become apparent through her academic career that competence in teaching had its place in guidance, coaching, and supervisory work. Kirsi is often asked to speak for various training and coaching events so she can utilise her competence. She sees the love of sharing knowledge and working with young people as a driving force. 
Before Apila, Kirsi worked in academia and research organisations. When Kirsi joined Apila, the company had a hall and a tiny back room at its disposal, where they met from time to time. Since those days, the company's growth and change have been continuous, showing the importance of the circular economy. Apila has brought a community of top circular economy experts to North Karelia. "Most of Apila's employees have a university background. A great Finnish way of academic research can be harnessed for the use of companies in an industrial and customer-oriented way, quickly and without bureaucracy." 
Throughout her career, she has collaborated with highly educated people and top talent. Kirsi considers high competence to be the secret of Finland's success. "To stay at the forefront of development, one shouldn't stop and be too happy for too long. It shouldn't end with being the best at something." Determination and moving forward are essential values for Kirsi. Positively competing with yourself and raising the bar will drive you to learn something new and do better next time. 
"Faster, stronger and higher"
There is a strong desire to move forward in everything Kirsi does. She lists quality, pioneering, continuous development, and teamwork among her professional principles. She likes teamwork more than working alone. What about her special skills? "Courage," Kirsi replies without hesitation.

"The courage to see what can be done with wide enough scope. As a service provider, we can develop a circular economy by breaking boundaries and taking on tasks that seem impossible. At the same time, there must be the courage to tell the client what the realities of the work are." 
"Managing entities, networking, and tuning the team for the task are strengths I have acquired from my own, perhaps a little broken career path." The highlights of Kirsi's work are working with customers, thinking about solutions in a team, and handing over a job that has been done well to the customer. 
Kirsi considers it a significant achievement in her career that she has been involved in developing Apila's services and products – they have also received recognition awards. There have been many small successes along the way, but being involved in the growth process – whether it's a product or a person – brings Kirsi joy. "They are meaningful moments when you can be happy with the success of others as they advance in their careers, work hard and are rewarded for their hard work." 
Kirsi, who enjoys seeing the big picture and being on the move, is not in her element in long-term, meticulous and mechanical desktop work. From a natural scientist's point of view, it's sometimes challenging to accept that a workable solution is not yet accepted within the legislation framework – changes are slow. Kirsi would also like to see the practice of labelling things and materials as waste would be relinquished.  
"Listening to what nature has to say"
For Kirsi, the circular economy is a holistic thing to consider in everything you do. "Ultimately, the amount and manner of utilisation of natural resources are understood from the perspective of everything organic and inorganic. To understand what can be utilised and what needs to be returned to the circulation." Kirsi recalls how chemistry became more complicated during her studies, creating new complex synthetic compounds and material combinations. They have their place too, but as a result, chemists are now needed to decompose substances back into atoms in the circular economy. 
The circular economy is also chemistry. Things need to be looked at differently through the lenses of a circular economy. As soon as you start thinking about materials to replace complex compounds with bio-based substances, chemistry is present. However, chemistry alone is not enough to achieve a real circular economy. Consumption habits and attitudes must also change. 
The world political situation has shown the importance of self-sufficiency. "There is always a risk in being completely dependent on others. Now we are facing the return to the roots, and the path of material development is now walked in the other direction. We don't have to go back to primary production, but we have to think about, for example, processing in a new way." 
Kirsi considers it vital to stay on the cutting edge of materials chemistry and the circular economy. She dreams that one day she will join international cooperation to solve the challenges of large-scale, for example, emerging economies. "In developing countries, we could do something visible globally. There is still work to be done in Finland, but many challenges have already been solved. Finnish companies do a lot of work themselves and are pioneers." 
As an offset to work, Kirsi loves nature and the outdoors. "I'm also good at baking buns and cooking on the campfire," Kirsi says. At the campfire, Kirsi creates restaurant-level burgers, paella and pancakes. In Kirsi's hobbies, silence has become more valued than the sound of engines. She considers it essential to listen to what nature has to say. "The biggest insight of breaking out of everyday life was realising that you can only watch fish from the gap in the pier without feeling the need to count them," Kirsi laughs. 
This was the 6th part of the Apila staff presentation series. You can read previous presentations here:
Technology Specialist Olli Mulari knows the psyche of factories
Managing Director Mervi Matilainen trusts in the power of chemistry
Materials Specialist Juha Timonen is a fount of knowledge
Chemistry expert Tiina Rasilainen makes sure that the projects go like clockwork
Laboratory coordinator Erja Jaala makes room for creativity also in the laboratory