We participated in the PacTec, FoodTec & PlastExpo Nordic trade fair on 18–19 May 2022 with our customer Finnish Tyre Recycling Ltd. In our department, we introduced an entirely new type of recycled raw material to the Finnish market: recycled rubber made from recycled tires for the needs of the plastics industry. 
Many companies could present their innovations live for the first time in a while at the fair, and the atmosphere was enthusiastic and energetic. Clear themes at the fair were recycled raw materials, manufacturing processes, plastic recycling and new, biodegradable raw materials. Other themes were the shortage of experts in the plastics industry and climate issues. 
The recycled raw material we presented was well-received due to its good availability, low price, and suitability as a plastic alloy. Visitors were particularly interested in the properties and workability of the alloy material in different technologies. 
We received valuable information from companies about what kind of technical features are essential for usability. The data is beneficial for the future circular economy and its product development. In addition, we discussed business collaboration and value networking with industry representatives who visited our department. 
A big thank you to all our partners and the visitors!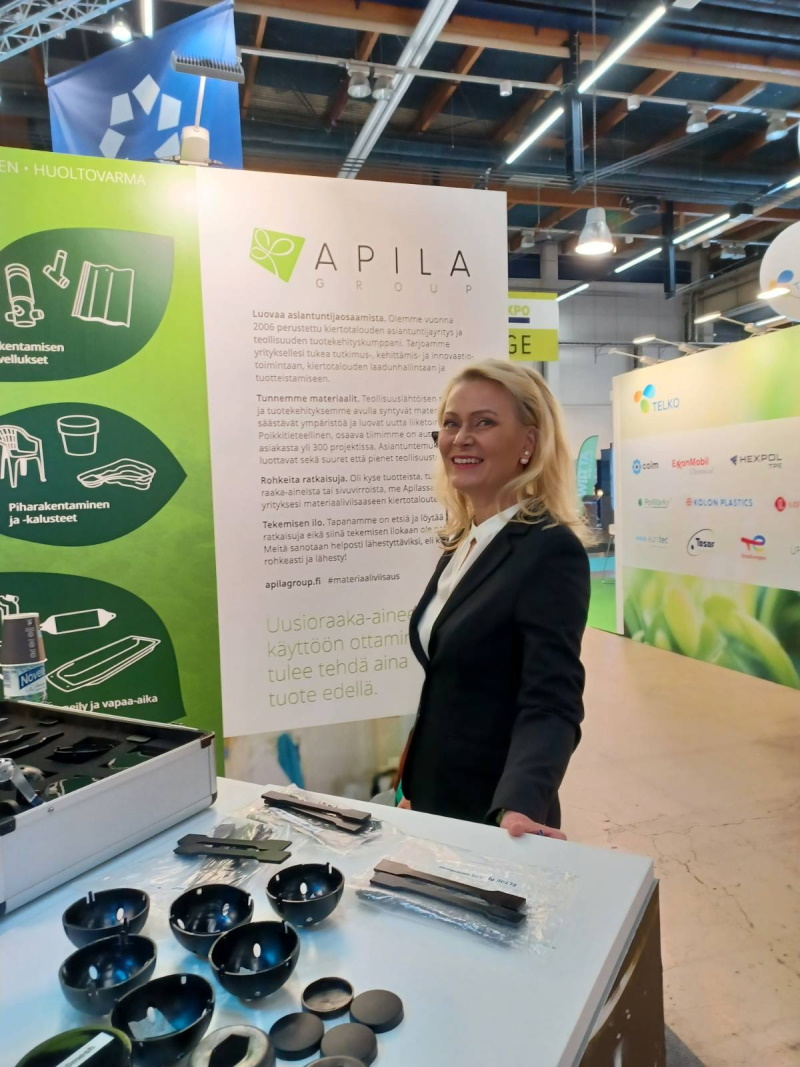 Didn't have time to visit the fair? Are you interested, or do you want to read more about the project? 
Contact us: 
Pirjo Rinnepelto 
Business Service Director | Apila Group 
040 1494251 
pirjo.rinnepelto@apilagroup.fi 
 
Read more: 
https://www.apilagroup.fi/en/artikkelit/news/a-new-kind-of-plastic-and-rubber-business-ecosystem-is-in-preparation-you-still-have-time-to-join/