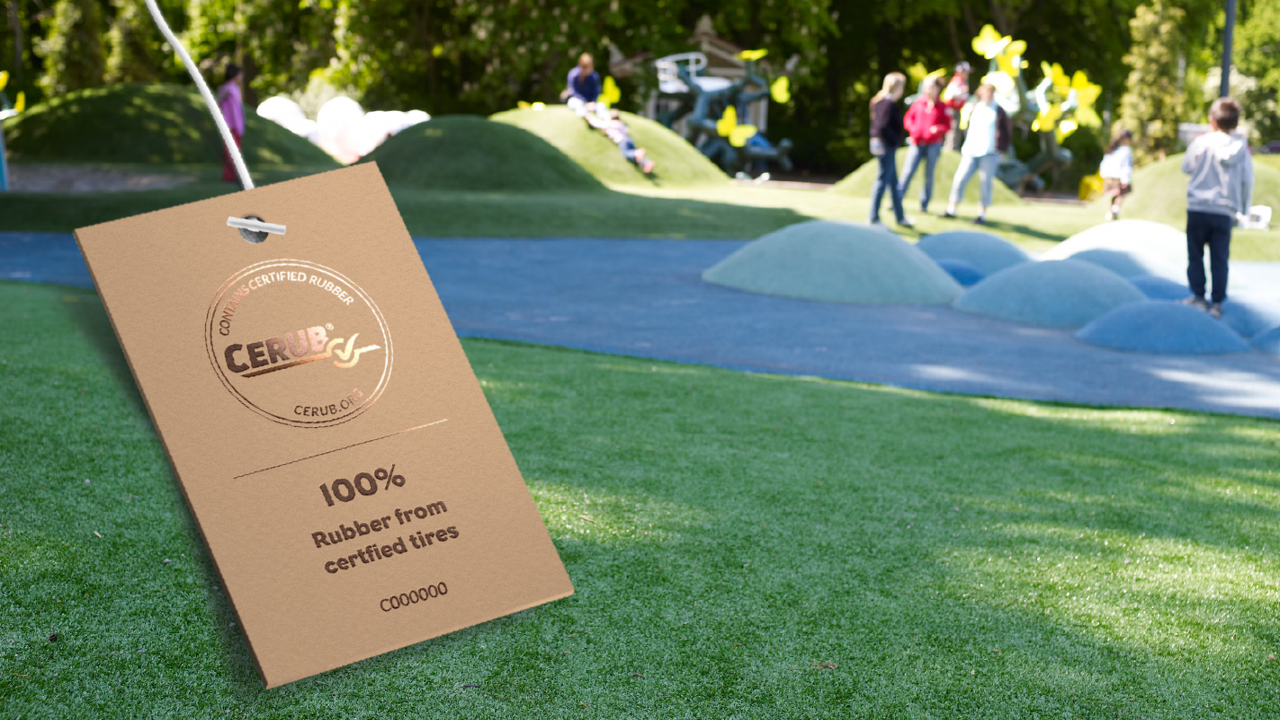 CERUB® Label for sustainable tyre materials is the first international, industry-driven sustainability system for recycling and material recovery. We have been developing the system since 2017 and been the manager of the international cooperation CERUB organisation since 2019.
Collaborative supply chain. CERUB brings together tyre recycling companies, producer responsibility organizations, material distributors, the manufacturing industry, products containing recycled raw materials and service providers to achieve a safe circular economy. The system has been developed in collaboration with the Nordic tyre recycling organisations, and the international network is constantly expanding. Companies are currently being certified in four countries.
Responsibility. CERUB is a platform for companies to participate in and influence the transparent and responsible production chain of recycled tyre materials. We have defined a set of principles and criteria to ensure that tyre-based materials and products are produced and responsibly placed on the market, including taking into account the environment and safety, and that material flows are known. The materials thus processed are reliable to use as a raw material for new products and new uses.
Certified and verified. Objective third-party verification ensures that the company complies with the principles and criteria set.
Innovations and quality. We want to provide a reliable basis for innovations and acceleration of the responsible circular economy. By utilizing locally recycled materials in their products, companies increase the business resilience and reduce their dependence on international, fluctuating raw material markets and natural resources. CERUB-certified material meets the standards and requirements for the intended use. Quality control of the production chain plays a key role in creating value and new business opportunities.
Got interested? Contact for more information:
Mrs Pirjo Rinnepelto
General Manager
+358 (0)401494251