Apila Group's website has now been updated. Our site and portfolio of services have been clarified. The services we provide go holistically to the circle of responsible material cycle, where we act according to customers' needs, creating the best knowledgeable service.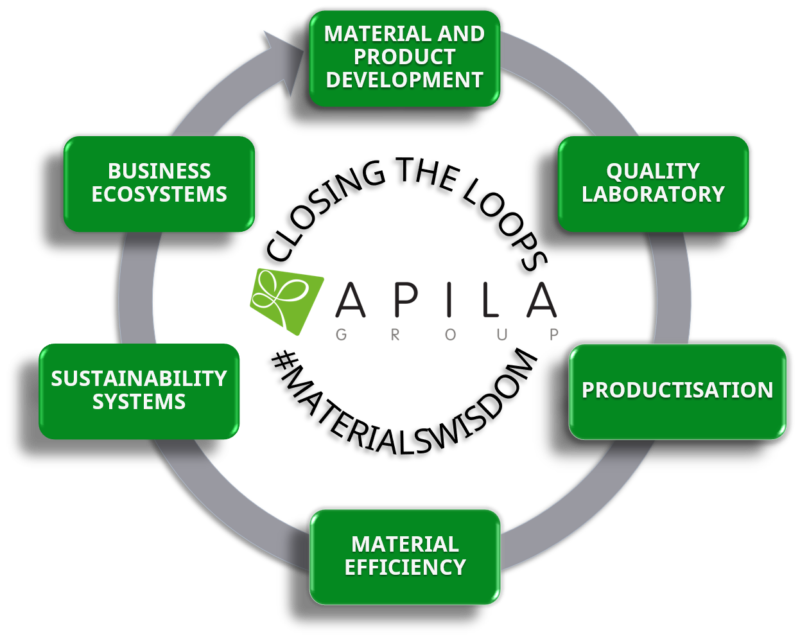 The new entity will be built into the following areas:
With the redesigned entity, we will better assist our customers in a materials-wise circular economy. The customer always receives comprehensive management from our experts in order to promote the circular economy and bioeconomy, or to focus on the items they want, be it products, production, raw materials or side streams.
Contact us, and you have the best experts in responsible material recycling at your disposal!