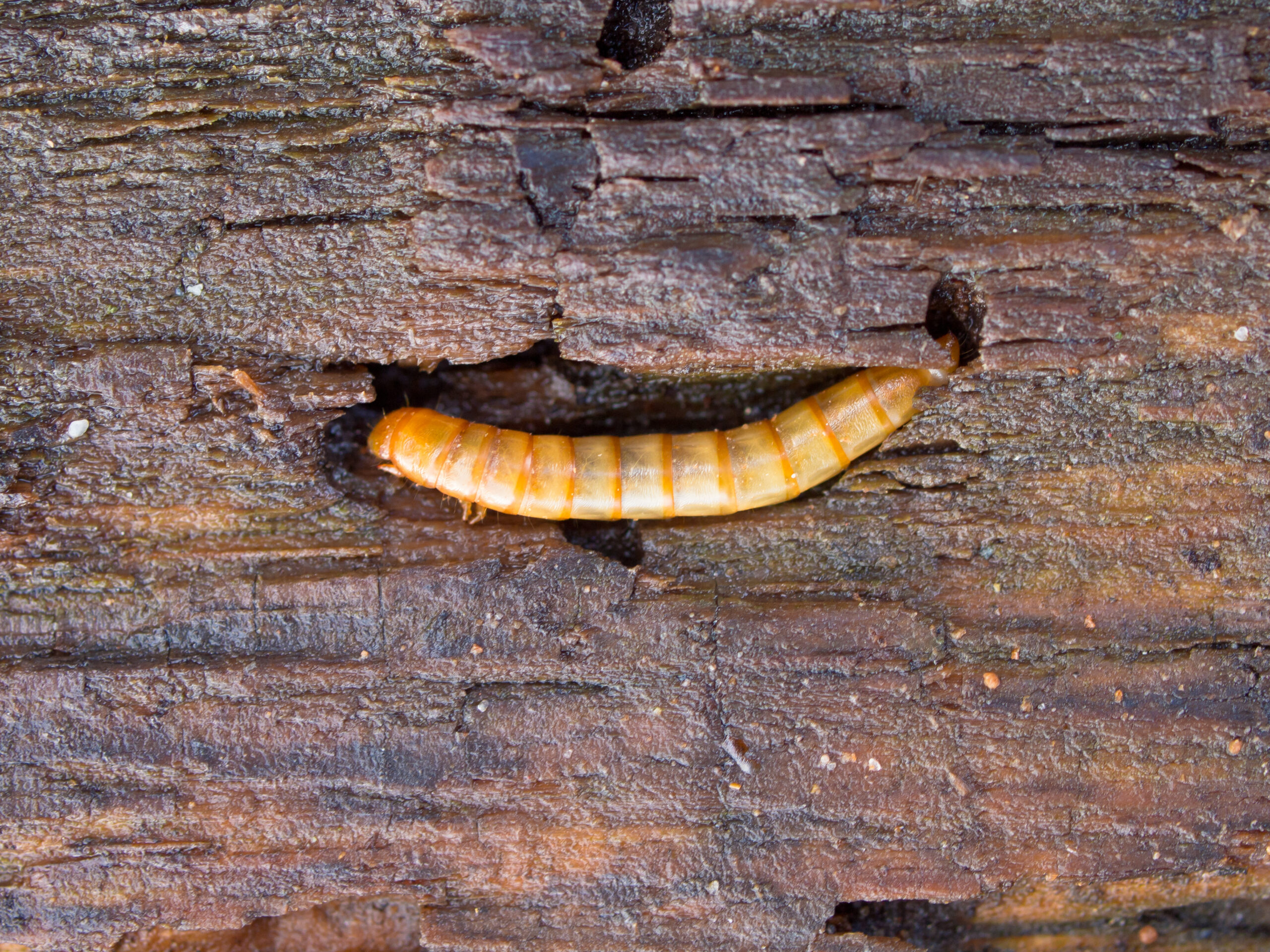 Insects use plastic for their nutrition and break it down in their digestive organs. Studies show that plastic degrades with insect metabolism into glycol — that is, back to raw material. Nina Huikuri, an expert in Apila Group, studied insects' use in plastic waste treatment for the InsectSavo project. Niina presented the results of her settlement work on Tuesday 16th of February in a webinar on Circular Economy and Insects organised by the project.
30% of the total number of strawberry cultivated in Finland is cultivated in Northern Savonia. As a side stream of cultivation, approximately 150 tonnes of plastic film are produced each year, which cannot be exploited at present. In Finland, the annual amount is about 500 tonnes. Based on the composition of the used plastic and the pesticides used in the cultivation, the possibilities of decomposing the plastic with insects such as Mealworm Tenebrio Molitor's larvae were studied in Huikuri's research. The work also assessed the pre-treatment requirements and technologies, the legislation to be taken into account and related profitability questions.
Insects break down plastic in their body into its precursors. It is interesting whether insect digestion enzymes and bacteria could be isolated and used in technologies to decompose microplastics, for example, says Niina Huikuri.
Insects are a potential means of eradicating even challenging plastic fractions, bringing the plastic and the carbon it contains back into circulation. While the technology is still new, and determining the amount of plastic that may pass through the digestive tract of insects still requires research, insects offer several possibilities for the material's circular economy. The benefit the insects could be, in addition to the decomposition of plastic, the various end products. For example, insects' chitin could be utilised in bioplastics, drug capsules, cosmetics and health products.  In her presentation, Huikuri also brought up an interesting idea: perhaps bacterial strains and enzymes that break down plastics could be isolated from insect faeces, and a new, cost-effective technical process to breakdown microplastics could be developed, for example in biomass digestion.
Read more about the InsectSavo project: https://insectsavo.savonia.fi/in-english
The project contributors include Savonia University of Applied Sciences, University of Eastern Finland, Natural Resources Institute Finland and Ylä-Savo Vocational College.
Niina Huikuri is a visiting expert in Apila Group Ltd, an environmental technology engineer with background and an insect entrepreneur